Medical technologies
Our Medical Technologies division offers a broad portfolio of products including , among others, X-ray and ultrasound systems, further operating tables and surgical lasers for all types of healthcare facilities. Our own certified centre with technicians trained directly by manufacturers provides service for all this equipment.
CMR surgical robots in the Medical technologies division.
The surgical robot is undoubtedly one of the latest medical technologies of the 21st century.
We are pleased to announce the countersignature of an exclusive distribution agreement with the European CMR consortium, a manufacturer of the VERSIUS surgical robot. There are only a few manufacturers in the world that produce robots certified for surgery. And we have exclusivity for 3 European markets: the Czech Republic, Slovakia and Hungary!
Read more here.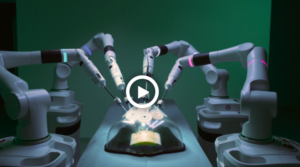 Product portfolio:
Do you have any questions?